My Sewing Planner
$9.95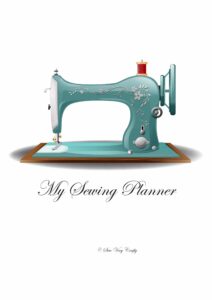 Description
What You Get with the Sewing Planner
23 instantly downloadable planner pages that include a:
Measurement guide
Project planner page
Pattern page
Project Details Page
Stash Organizer page
and much more . . .
There are pages to sketch your ideas or place photos of your inspiration. You can organize your stash or prepare a shopping list. You can calendar your projects so that you will make sure they are completed.
This planner lets you set aside the "Me Time" you need to enjoy your hobby the way you would like. After all sewing should be fun!!!! This planner will help to make it fun again.
Just download it and print it out and you will be on your way to organized creativity.